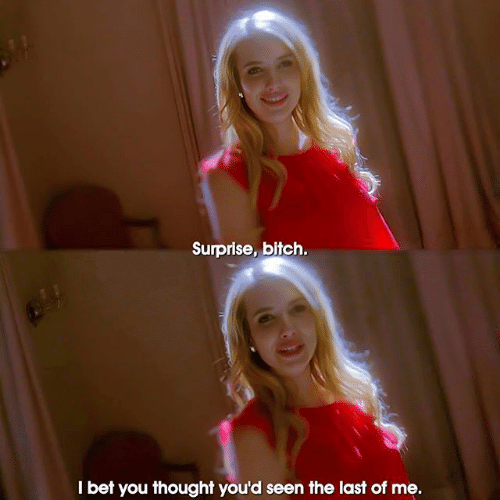 I've sharpened my pencils and brought a fresh pad of paper to share my thoughts and feelings about the latest episode of RuPaul's Drag Race All Stars 7 alongside a friend and fellow drag artist, Hysteria!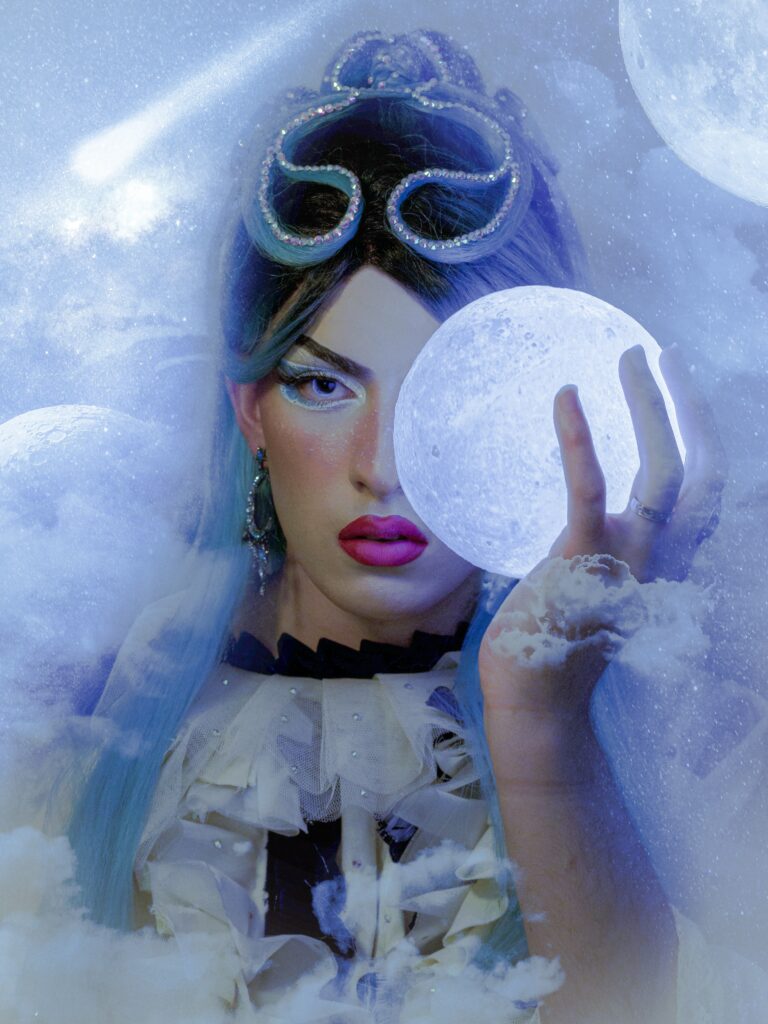 An exhibition adapted into distinct performance; Hysteria paints, channels and forms her own divine aura through the artistry of drag. Free your mind, surrender your conscience and allow yourself to be swept into a Whimsical Wonderland by Te Whanganui-a-Tara's exquisite Takatāpui butterfly.
---
With only two more episodes until the season finale, (three more episodes in total) the picture is getting clearer on who is going to make it to the finale … I think.
I asked Hysteria what they thought of the season so far. "I think that this season is among the strongest that Drag Race has had in recent years. I appreciate the dynamic of having winners that aren't able to be eliminated, it makes for a drama-free experience and we can expect good things from the queens already."
When asked if they were excited for any specific queens returning, Hysteria said "My favourites would have to be Jinkx Monsoon and Raja. I think that If I was to work on my drag over the years, I'd want to be like Raja."
Of course, no review is complete without hearing about the Platinum Plunger twist and they had this to say: "I think that a twist was necessary if they weren't planning to eliminate any queens. The blocking system using the plunger adds a mechanic that was needed." 
The queens saunter into the werkroom to unpack the last challenge and untuck. Raja, still riding high, having won the lip-sync, has joined the two-star club. The queens commend Raja, saying it was such a joy watching her lip sync to "Super Freak" and Raja quips back that it's only because the song was released in the 1980s. 
Jaida Essence Hall makes her way into the werkroom stating she's way too cute to be blocked and is greeted by Raja laughing in her face. Trinity asks Raja why she chose to block Jaida and, not mincing her words, Raja says "It's easy, she's got all the stars and she's ahead in the game." Trinity then asks Jaida how it finally feels to receive the plunger, to which Jaida replies that it feels shitty. Monét pipes up about the 'secrets' of the plunger, a joke that the blocked queens have been using to strike fear in the hearts of the non-blocked queens. It seems that Jaida is almost going to spill the truth, but in a confessional, she states she's a messy queen and wants to play Raja for blocking her. 
I asked Hysteria who they thought would be in the final four and they had this to say: "I think Jinkx Monsoon will for sure, she has won the most challenges and collected a bunch of stars. I also think Jaida Essence Hall and The Vivienne as well based on their records this season, and lastly I think Trinity the Tuck, she has been one of the strongest in my opinion, especially in the design challenges."
The queens go around the room and tally up the number of stars they each have, with Shea Couleé and Monét miserably championing the one-star league. Both queens were front runners at the start of the season but both seemed to have been on the steady decline since then.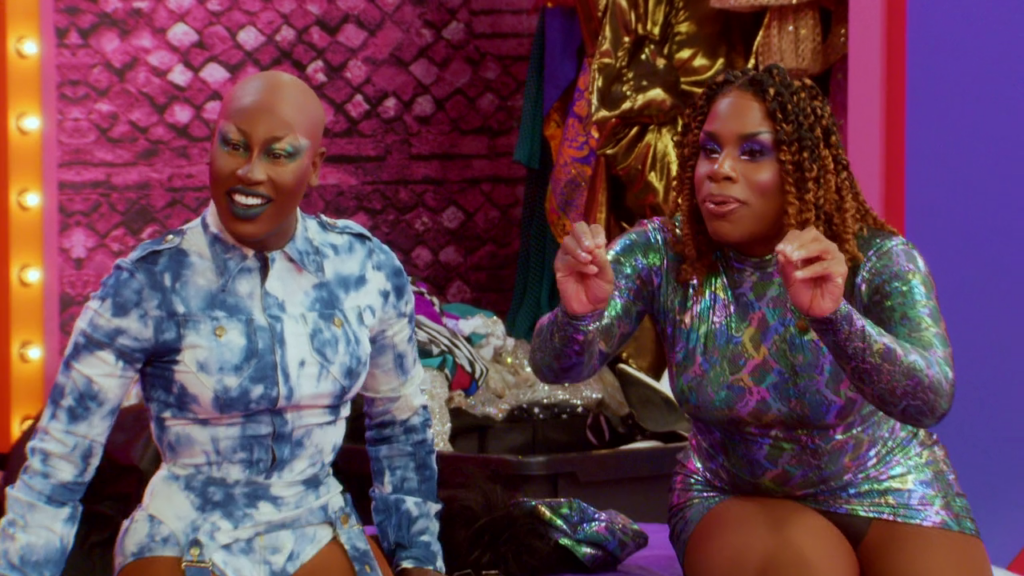 New week, new challenge and RuPaul announces that this week the queens will be choreographing and performing in viral social media dance videos to some of RuPaul's 'Legendary Legend Songs', in the hopes that they will sweep across the internet. 
I asked Hysteria what they thought of the 'Viral Social Media Dance Video' challenge, and they said: "I did enjoy it and it's refreshing to see this kind of dance challenge, but I am also aware that this was a strategic move to be palatable for social media (more specifically, TikTok) which is totally fine but I understand it's not everyone's vibe."
We aren't provided with who will be getting what song, or as a matter of fact what makes it a 'Legendary Legend Song', instead readers, the queens are sent away to start brainstorming ideas for their viral social media dance challenges.
This is where we see Jinkx Monsoon making a PB&J sandwich and trying to stuff the whole thing in her mouth. It gives us a strong hint as to what song she has but draws the confusion of Raja who asks what Jinkx is trying to do.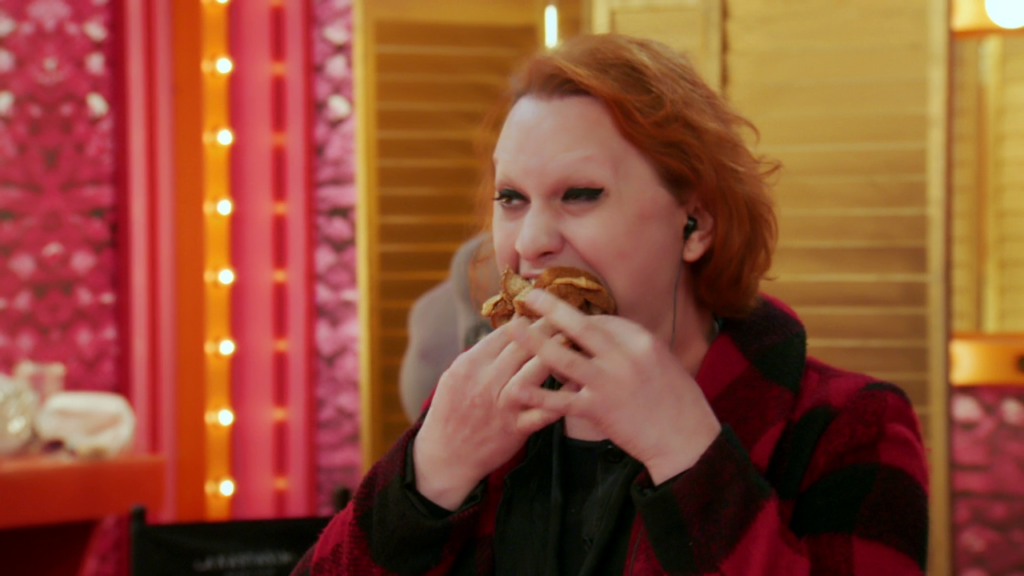 One by one the queens are brought before RuPaul to go over the basics of their viral social media dance challenges and this allows RuPaul to offer some gentle advice on where the queens should head with their dances. Most notably, Ru really digs into Monét for not incorporating any money moves into her dance challenge, to which Monét says, "If RuPaul gives you advice, you do what she says."
We are then treated to a poorly pieced-together montage of the queens setting up for and filming some of their choreographed viral social media dance challenges. It's clear that the queens are on something 😉 because no sane person would be having as much fun as these queens are having with such a weird challenge.
Hitting the runway this week we are presented with a theme of 'What lies beneath'—here is me thinking that it's something to do with Eldritch Horrors, but it's just a runway focused on not one, but multiple reveals. I asked Hysteria what they thought of the contestants' runways this week and they said "I enjoyed this runway, I'm not that invested in reveals a lot of the time but doing multiple reveals is very tricky so I appreciate that. I really liked Trinity's outfit on this runway. I think it was smart to do a burlesque kind of reveal and the silhouette was very flattering." When asked who they would rank low this week, Hysteria said "I think The Vivienne's runway was one of the weaker ones, although still pretty. I felt that it was lacking compared to the rest of the other queens."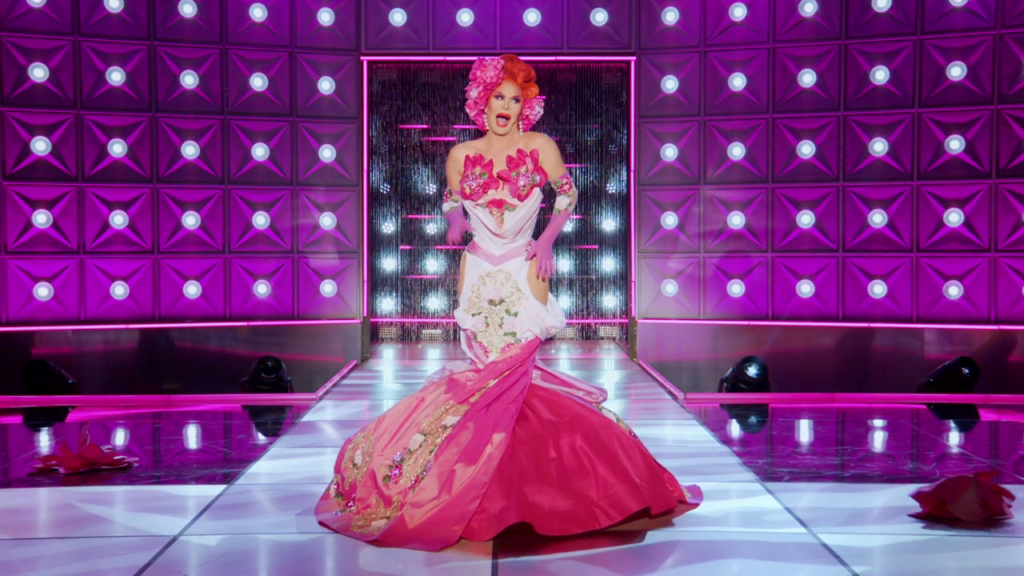 With all the queens revealing their way down the runway our attention is turned to view the viral dance videos the queens made. Here we find out the name of each of the queens' viral social media dance challenge and the associated song. We were blessed in no particular order with the following beautifully choreographed dance challenges;
Tuck it Up – "The Realness" (Trinity the Tuck)
The Shea'k Down – "Cha Cha Bitch" (Shea Couleé)
The Diva's Essential – "Sissy that Walk" (Jaida Essence Hall)
Can't Dance, Who Cares! – "Born Nake"d (The Vivienne)
The R.A.J.A – "Glamazon" (Raja)
The Odd Bod – "Lick it Lollipop" (Yvie Oddly)
The Monsoon Munchie – "Peanut Butter" (Jinkx Monsoon)
The Monét, Monét, Monét – Freaky Money (Monet X Change)
Watching these viral social media dance challenge videos, it's clear that some queens have played it safe while some (mainly Jinkx Monsoon) have absolutely gone left field with it—playing into her cool mom character and creating a backstory to the dance challenge.
After the judges' critiques, it's clear that Jinkx Monsoon, Monét X Change, Shea Couleé, and Yvie Oddly are front runners. The queens are brought back to the stage where Monét X Change and Jinkx Monsoon are announced as the top two All Stars of the week. Monét is clearly relieved she has FINALLY secured another Legendary Legend Star. This brings their Legendary Legends Star count up to two for Monét X Change, and three for Jinkx Monsoon, placing her with Jaida Essence Hall. I asked Hysteria what they thought of the top two, and they said, "I think that the top two being Monét X Change and Jinkx Monsoon was well deserved and that each of them deserved to be there based on their runways and dances. I would maybe swap Jinkx Monsoon out for Raja or Yvie Oddly if I had to choose."
This week everything is flipped upside down, where the queens are asked not to lip-sync to a song, as is tradition, but rather do a spoken word lip-sync to "The Night The Lights Went Out in Georgia" monologue from Designing Women by Dixie Carter as Julia Sugarbaker". I was shook. Never before have the queens been asked to do a spoken word lip sync and to do it to such an iconic monologue? Wig snatched. I asked Hysteria what they thought about it and they said: "The spoken word lip-sync was unexpected but I really liked that they did it, it was something different."
Watching anxiously we see that both queens have this spoken word lipsync down pat, it's a tight race but in the end, Monét X Change delivers and is declared the winner.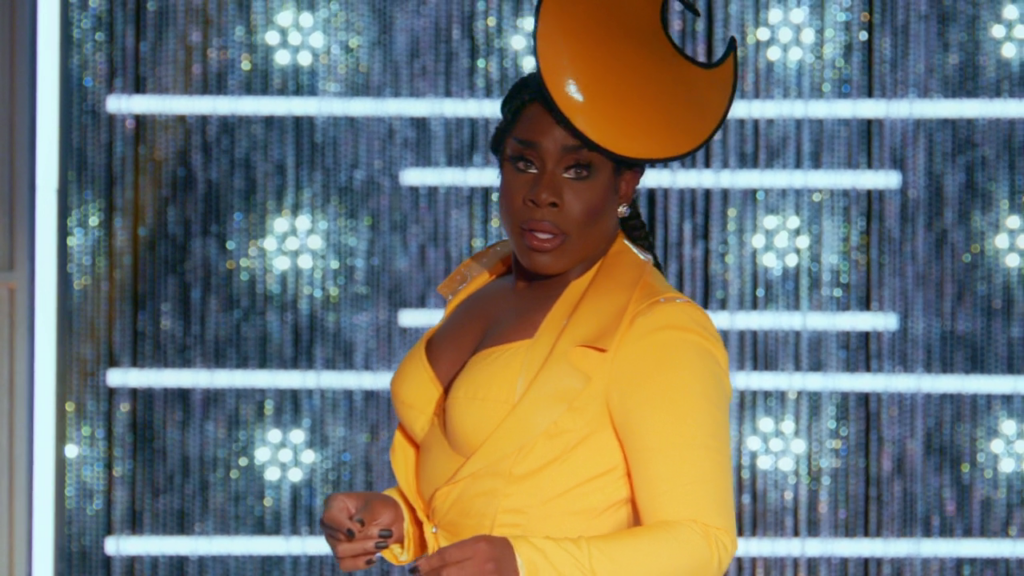 Once again given the ultimate power to block one of her fellow queens from winning another badge, Monét X Change ends up choosing the only queen who hasn't been blocked …
Raja. I asked Hysteria about Raja finally being blocked and they said: "I can't say I'm surprised she got blocked because she was the last one who hadn't been yet."
To wrap it all up I asked what else Hysteria would like to see on this season and they said, "I would like to see more constructive criticism aired, not so much negative feedback but more of what hasn't been shown that would be helpful for people watching who do drag.".
I look forward to seeing you next week as we inch ever closer to the Lip Sync LaLaPaRuza Smackdown. 
---